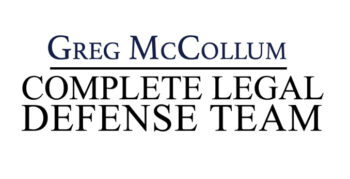 About Myrtle Beach
Myrtle Beach is a resort city on the east coast of the United States in Horry County, South Carolina. It is located in the center of a long and continuous 60-mile (97 km) stretch of beach known as "The Grand Strand" in the northeastern part of the state. Its year-round population was 35,682 as of the 2020 census.Myrtle Beach is one of the major centers of tourism in South Carolina and the United States. The city's warm subtropical climate, miles of beaches, 86 golf courses, and 1,800 restaurants attract over 20 million visitors each year, making Myrtle Beach one of the most visited destinations in the country.Located along the historic King's Highway (modern U.S. Route 17), the region was once home to the Waccamaw people. During the colonial period, the Whither family settled in the area, and a prominent local waterway, Wither's Swash, is named in their honor.
Neighborhoods in Myrtle Beach, South Carolina
810 Billiards & Bowling - The Market Common, Barefoot Landing, Beazer Homes Harborview, Beazer Homes The Reserve at Market Common District, Berkshire Forest, Brandywine North Townhomes, Broadway at the Beach, Brookberry at The Farm, Bummz Beach Cafe, Cameron Village, Clear Pond, Cypress Creek, Cypress River Plantation, Del Webb at Grande Dunes in Myrtle Beach- 55+ Retirement Community, Dunes Golf and Beach Club
Business Name:
Greg McCollum Complete Legal Defense Team
Tagline:
Criminal Defense Attorney, DUI Lawyer, Myrtle Beach SC
Description:
The Complete Legal Defense Team, based in Myrtle Beach has a main office. We represent those who have a lot of money. Most of our clients have never been arrested before. Our clients are good people who have been unexpectedly arrested. We defend major felonies like assault, sex crimes, homicide, felony DUI with death, leaving the scene of accident with death or great bodily injury. We also defend DUI and serious misdemeanor offenses. We build criminal defense systems to deliver the best criminal defense representation to our valued clients. Our lawyers do their best to defend criminal cases Our criminal defense law firm continues to develop systems to keep our clients informed, and be the best criminal defense lawyers we can be.
Phone:
Hours:
Address:
1012 38th Ave N Suite 202Myrtle Beach South Carolina 29577United States
Website:
Logo Links:
YouTube Embed:
Google Map Embed:
Reviews:
Criminal Lawyer Myrtle Beach South Carolina
Staff was very efficient and curteous, Dean over seated my expectations. Over all very impressed with my experience, would highly recommend to friends and family. -Dina
Criminal Lawyer Myrtle Beach South Carolina
5 Stars - Where do i begin, Awesome Defense team Super Friendly staff Going above and beyond. I highly recommend you give them a call. Thanks for the Top notch service !
Criminal Lawyer Myrtle Beach South Carolina
5 Stars - Greg is the only attorney I ever recommend to anyone because I have never seen him not deliver exactly as promised in the 15 years I have been close to someone he represents, and the best part is he remains to be a humble, caring, family man that does not forget to always be thankful to The One that makes it all possible each day. From what I have seen thru people I have recommended in more recent years, his team gets the same results as Greg himself. We need more like this.
Things to do in Myrtle Beach, South Carolina
Directions
Alligator Adventure
Apache Pier
Backstage Escape Room Games
Backstage Mirror Maze
Big Air Trampoline Park, Myrtle Beach
Broadway Grand Prix
Broadway at the Beach
Brookgreen Gardens
Captain Hook's Adventure Golf
Celebrity Square
Cherry Grove Fishing Pier
Dinopark
EdVenture Myrtle Beach
Family Kingdom Amusement Park
Franklin G. Burroughs-Simeon B. Chapin Art Museum
Free Fall Thrill Park