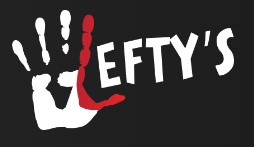 About Warren
Warren may refer to Warren (burrow) or to: == Names == Warren (name), a given name and a surname, including lists of persons so named == Places == === Canada === Warren, Manitoba Warren, Ontario === Australia === Warren (biogeographic region) Warren, New South Wales Warren National Park, Western Australia === United Kingdom === Warren, Pembrokeshire Warren, Cheshire The Warren, Bracknell Forest, a suburb of Bracknell in Berkshire The Warren (Yeading), stadium in Hayes, Hillingdon, Greater London The Warren Hayes, Bromley, a former mansion now sports club used by the Metropolitan Police The Warren, Kent, part of the East Cliff and Warren Country Park The Warren, Woolwich, Britain's principal repository and manufactory of arms and ammunition, renamed the Royal Arsenal in 1805 === United States === Warren, Arizona Warren, Arkansas Warren, Connecticut Warren, Idaho Warren, Illinois Warren, Indiana Warren, Kentucky Warren, Maine Warren, Massachusetts Warren (CDP), Massachusetts Warren, Michigan, a suburb of Detroit and the largest US city named Warren Warren, Minnesota Warren, Missouri Warren, Montana Warren, New Hampshire Warren Township, New Jersey Warren, New York Warren (hamlet), New York Warren, Ohio Warren, Oregon Warren, Pennsylvania Warren, Rhode Island Warren City, Texas Warren, Fannin County, Texas Warren, Tyler County, Texas Warren, Utah Warren, Vermont Warren's Gore, Vermont Warren, Virginia Warren, St.
Business Name:
Lefty's Cheesesteak & Burgers
Tagline:
Fast Food Chain Warren, MI
Description:
Lefty's Cheesesteak & Burgers is a Michigan fast food chain located in Warren, Michigan. They offer delicious sandwiches and burgers. We're proud to serve up a variety of classic cheesesteaks, handcrafted burgers, and hot dogs, all made with fresh ingredients.
Phone:
Hours:
Timezone: EDT
Monday
09:00 AM - 05:00 PM
Tuesday
09:00 AM - 05:00 PM
Wednesday
09:00 AM - 05:00 PM
Thursday
09:00 AM - 05:00 PM
Friday
09:00 AM - 05:00 PM
Saturday
09:00 AM - 05:00 PM
Sunday
09:00 AM - 05:00 PM
Address:
25381 Schoenherr RoadWarren MI 48089US
Website:
Logo Links:
YouTube Embed:
Google Map Embed:
Reviews:
Both of the guys there were amazing. First time visit and enjoyed the conversation with both of them . The food was amazing will be back. He did a stellar job of cooking it. Good guys.
Things to do in Warren, MI
Directions
Arctic Ring of Life - Polar Bear & Sea Otter
Austin Dannis Park
Balduck Park
Breakout Escape Rooms Warren
Bunert School Museum
Burdi Park
Busse Park
Chandler Park
Charles H. Wright Museum of African American History
City of Warren Butcher Park
City of Warren Halmich Park
City of Warren Hartsig Park
City of Warren Miller Park
City of Warren Rinke Park
Civic Center Park Madison Heights
Cotton Family Wolf Wilderness