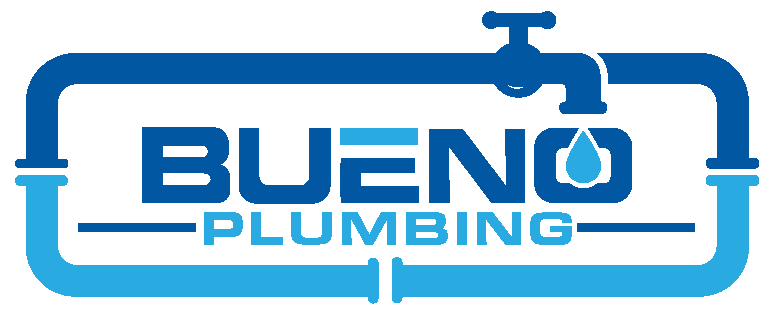 About San Jose
San Jose, officially the City of San José (Spanish for 'Saint Joseph' ; Spanish: [saŋ xoˈse]), is the largest city in Northern California by both population and area. With a 2020 population of 1,013,240, it is the most populous city in both the Bay Area and the San Jose–San Francisco–Oakland Combined Statistical Area, which has a 2015 population of 7.7 million and 9.7 million people respectively, the third most populous city in California (after Los Angeles and San Diego), and the tenth-most populous in the United States. Located in the center of the Santa Clara Valley on the southern shore of San Francisco Bay, San Jose covers an area of 179.97 sq mi (466.1 km2). San Jose is the county seat of Santa Clara County and the main component of the San Jose–Sunnyvale–Santa Clara Metropolitan Statistical Area, with an estimated population of around two million residents in 2018.San Jose is notable for its innovation, cultural diversity, affluence, and sunny and mild Mediterranean climate. Its connection to the booming high tech industry phenomenon known as Silicon Valley prompted Mayor Tom McEnery to adopt the city motto of "Capital of Silicon Valley" in 1988 to promote the city.
Neighborhoods in San Jose, California
Alma Neighborhood Association, Almaden Meadows, Almaden Springs, Alvin - Burdette, Auzerais - Josefa, Berry Park, Blossom Valley, Branham - Kirk, Buena Vista, California Oak Creek, California Ridge, Cambrian, Canoas West, Chapman Morse, Clayton North
Business Name:
Bueno Plumbing and Rooter
Tagline:
One Call Can Solve All Your Plumbing Needs!
Description:
Bueno Plumbing and Rooter is a leading company located in San Jose, California. It has built a reputation as a reliable provider of Water Leak Repair. The company's significant success is founded on its dedication to providing excellent services, honed by years of industry experience and a commitment to the local community.

With its skilled team of experts, Bueno Plumbing and Rooter offer a comprehensive range of services that focus on ensuring the stability of both residential and commercial plumbing systems. They are experts in detecting and repairing water leaks, and can handle issues ranging from minor leaking to major pipe ruptures. The company is unique because it uses the latest technology to find and repair leaks accurately and efficiently, minimizing the cost of wasted water and property damage.

San Jose, a bustling city with a dense population, benefits greatly from the services offered by Bueno Plumbing and Rooter. The company understands the unique challenges faced by the city's diverse residential and commercial infrastructure. As a result, they adapt their expertise and methodologies to fit various contexts, a flexibility that has made them a go-to choice for many in the San Jose area.

What distinguishes Bueno Plumbing and Rooter further is their commitment to customer service. They know that water leaks can occur at any time, causing inconvenience and property damage. Therefore, their services are available around the clock, providing peace of mind to their clients. The company prides itself on swift response times, ensuring they reach their clients as quickly as possible when a leak is reported.

The company's mission goes beyond providing high-quality leak repair services. Bueno Plumbing and Rooter educates customers on preventative measures. This proactive approach empowers businesses and homeowners to recognize early signs and minimize the potential for severe water damage.

Invested in environmental sustainability, Bueno Plumbing and Rooter places a significant emphasis on water conservation. By quickly and effectively addressing water leaks, the company plays a crucial role in preventing unnecessary water wastage, contributing to the conservation efforts within the wider San Jose community.
Phone:
Hours:
Address:
5706 Cahalan Ave #53475San Jose California 95123United States
Website:
Logo Links:
YouTube Embed:
Google Map Embed:
Reviews:
I had a leak in a 30 year old copper pipe going to my pool filter. Spent 3 days talking to about 6-7 plumbers to get an estimate. 2 of them showed up in person and one gave a quote over the phone by responding to a picture of the leak. First one gave a quote of almost $1000 and would not provide details on how exactly they will fix the leak. Second one gave an almost double quote but also suggested replacing the entire buried pipe for unknown 1000's of $$ more. Third one gave a quote in the same range but could not schedule the job for weeks. Finally, we got Edgar from Bueno Plumbing. Showed up on time, assessed the job requirements in detail, gave a competitive quote 15 minutes later in writing and scheduled the job 2 days later. The work was done in an extremely professional manner and on time. It took him about 3 hours to finish the job. You can see the before and after pics below. This is how a professional service experience should be. The job was guaranteed for a year. I would not look at any other plumbing service in the future.
Things to do in San Jose, California
Directions
Almaden Lake Park
Almaden Quicksilver County Park
Alum Rock Park
Bernal-Gulnac-Joice Ranch
Brigadoon Park
Calero County Park
California's Great America
Cathedral Basilica of St. Joseph
Children's Discovery Museum of San Jose
Chinese Cultural Garden
Circle of Palms Plaza
Del Monte Park
Doerr Park
Edenvale Gardens Regional Park
Emma Prusch Farm Park
Frank M. Santana Park