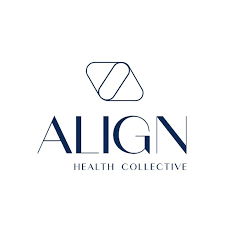 About Indooroopilly
Indooroopilly is a riverside suburb 7km west of the Brisbane CBD, Queensland, Australia. In the 2016 census, Indooroopilly had a population of 12,242 people. == Geography == Indooroopilly is bounded to the south and south-east by the median of the Brisbane River. Indooroopilly is connected to Chelmer on the southern bank of the river by four bridges, consisting (from east to west) of a pedestrian/cycling bridge (Jack Pesch Bridge), two rail bridges (Albert Bridge and Indooroopilly Railway Bridge), and one road bridge (Walter Taylor Bridge, 27.5058°S 152.9736°E / -27.5058; 152.9736 (Walter Taylor Bridge)).The suburb is designated as a regional activity centre.Indooroopilly has significant commercial, office and retail sectors and is home to Indooroopilly Shopping Centre, the largest shopping centre in Brisbane's western suburbs. The suburb is popular with professionals and a large number of university students from the nearby University of Queensland campus in St Lucia.
Neighborhoods in Indooroopilly, Queensland
Align Health Collective - Physio Indooroopilly, Ascot, Blackheath Farm Farmers Market, Communify Queensland, Dutton Park, East Brisbane Community Centre Inc. & Thrift Shop, Ekibin, Gailes, Gailes Community House, Goodna Neighbourhood House, Home Assist Secure, Indooroopilly Island Conservation Park, Indooroopilly QLD, Indooroopilly Shopping Centre, Indooroopilly State High School
Business Name:
Align HC - Podiatrist Indooroopilly
Tagline:
An award-winning approach to your healthcare
Description:
Align HC – Podiatrist Indooroopilly has a team of podiatrists who are dedicated to helping people treat their whole body. The specialists have the experience and knowledge to diagnose and provide evidence-based treatment of any pain in the feet and lower limbs.

It is crucial to take care of your feet, especially for athletes and those with mobility issues. Discomfort in the feet can have a significant impact on overall happiness and mental well-being, making it imperative to receive a proper diagnosis and treatment plan. To ensure each client receives the best possible care, Align HC conducts a thorough assessment and provides a tailored solution, aligned with specific issues and fitness and lifestyle goals. The registered and trained podiatrists at the clinic stay up-to-date with the latest evidence and technology, ensuring clients receive the best possible treatment.

Align HC – Podiatrist Indooroopilly takes foot care seriously and approaches each client with professionalism. Complications with the feet can greatly hinder daily life, making it difficult to work, socialize, and relax. To improve the quality of life for individuals, proper treatment and care of symptoms is crucial. Indooroopilly's clinic is committed to making sure that each client's feet are in good care.

The services offered at Align HC - Podiatrist Indooroopilly include footwear advice, nail and callus care, shockwave therapy, manual therapy, exercise therapy, and orthotics. Align HC can help you, regardless of whether you are an athlete or have mobility problems. With a focus on prevention and rehabilitation, each client can be confident in receiving the best possible care for their feet and lower limbs.

Individuals experiencing pain in their feet or lower limb, or those simply looking to take care of their feet, can turn to Align HC in Indooroopilly, Brisbane for professional and expert care. Align HC's team is dedicated to improving the quality and well-being of their clients.
Phone:
Hours:
Timezone: AEST
Monday
09:00 AM - 07:00 PM
Tuesday
08:00 AM - 07:00 PM
Wednesday
08:00 AM - 07:00 PM
Thursday
08:00 AM - 07:00 PM
Friday
08:00 AM - 07:00 PM
Saturday
08:00 AM - 04:00 PM
Address:
1/49 Station RdIndooroopilly Queensland 4068Australia
Website:
Logo Links:
YouTube Embed:
Google Map Embed:
Reviews:
Things to do in Indooroopilly, Queensland
Directions
Betty's Burgers
Boulevard Gardens
Brisbane Botanic Gardens Mount Coot-tha
Brisbane City Hall
Bunnings Indooroopilly
Essex Road Park
Event Cinemas Indooroopilly
Giant Indooroopilly
Gong Cha
Hakataya Ramen Indooroopilly
Indooroopilly
Indooroopilly
Indooroopilly Activity Hub
Indooroopilly Canoe Club